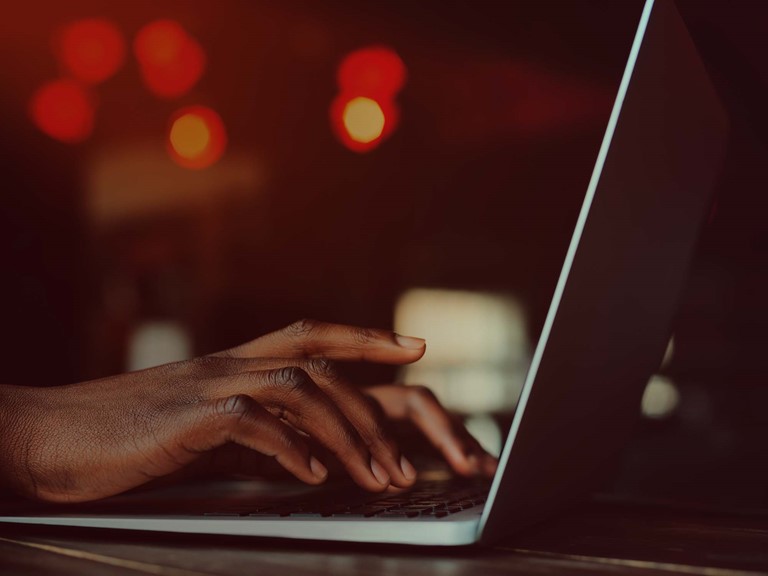 Personal Internet Banking
Enjoy the convenience of banking on your own terms, wherever and whenever. Get real-time balances on your account(s), view and download your account activity. We have made it easier for you to request cheque books, transfer funds between your accounts and download forms and documents on our various products and services.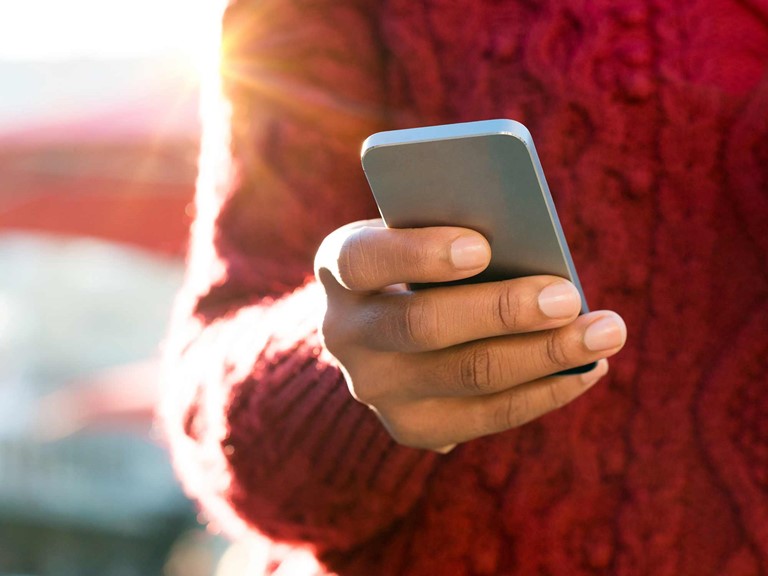 Mobile App
Banking on the go just got even easier with Zenith Bank's mobile banking app.
A quick download of our mobile banking app can transform your smartphone into a powerful banking tool. Zenith Bank's Mobile App is a dual functionality app which bundles Mobile Banking and eaZymoney.
View all your accounts on your phone: Current, Savings, Domiciliary, Fixed Deposit etc.
App is locked to device preventing unauthorized use.
Validates NUBAN account numbers for error-free transfers.
Protected by two-factor authentication: Password and mobile PIN.
Pay bills directly from your bank account.
A user may register as either an Internet Banking user or a non-Internet Banking user. To register as internet banking user you will need your hardware token, your Internet banking PIN and the One Time Password generated from your token. A non-internet banking user would need her mobile number setup for alertz on her registered account to receive an SMS soft token
Internet Banking User
Enter your account number, (Ensure the Internet Banking user is selected).
Create a password (password is numeric and 6 digits, this will be used to log-in to the app).
Create a MOBILE PIN; Numeric and 4 digits ( which is an alternate means for consummating
transactions).
You will be asked to enter your PIN + TOKEN (For authentication).
Once successful, the next page you will see is the LOGIN PAGE. To begin using the service, enter your account number registered and your password created during registration.
Non- Internet Banking User
Create a password (password is numeric and 6 digits, this will be used to log-in to the app)
Create a MOBILE PIN; Numeric and 4 digits ( which is the only means for a non-Internet Banking
user to consummate transactions)
You will be After successful registration, you will be directed straight to the login page the next
time you launch the app, Registration is done once only.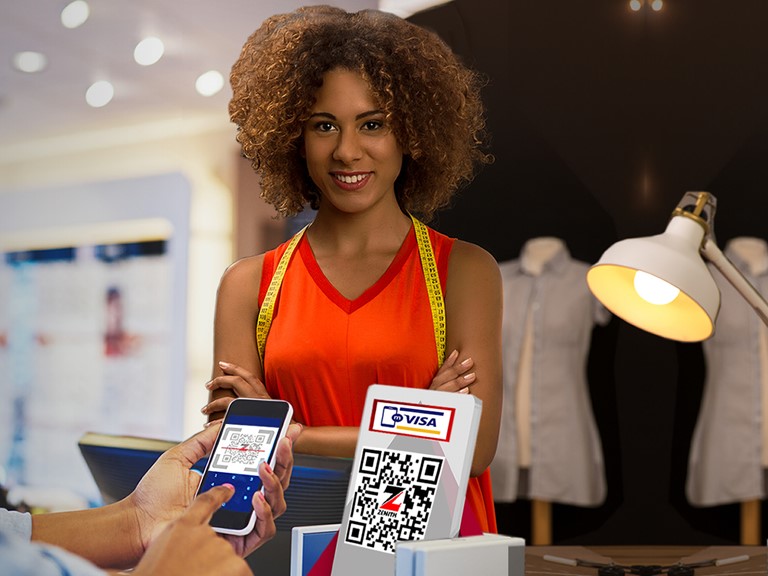 Scan To Pay
Scan To Pay is a fast, simple and secure way of making payments at merchant's outlets by simply scanning a QR code using a smart phone. QR is an acronym for Quick Response code. It is similar to a barcode displayed on items or goods found in stores.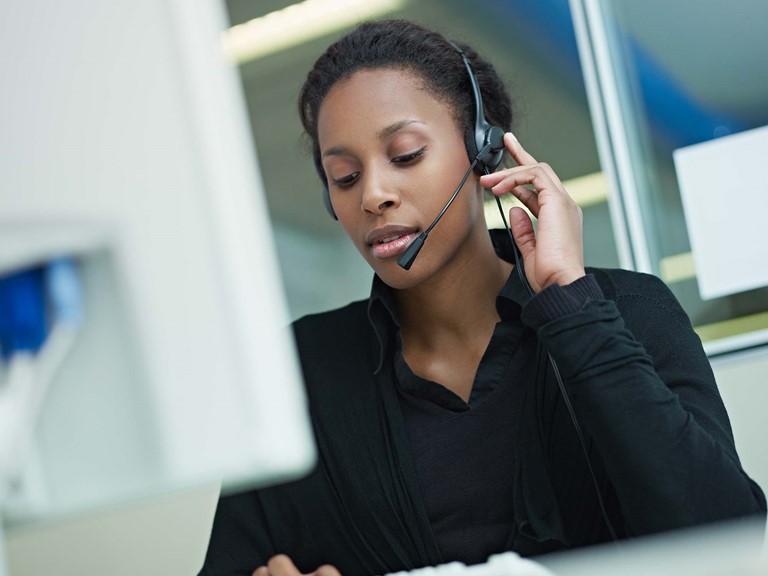 Zenith Direct Telephone Banking
ZenithDirect is our world-class 24/7 customer interactive contact centre equipped with state-of –the-art technology and dedicated customer service executives.
Zenith Direct Numbers: 234-1-2787000, 2927000, 4647000.
Account enquiries
Funds transfer
Statement by email
Cheque Book request
Stop cheque
Card enquiries
Trade services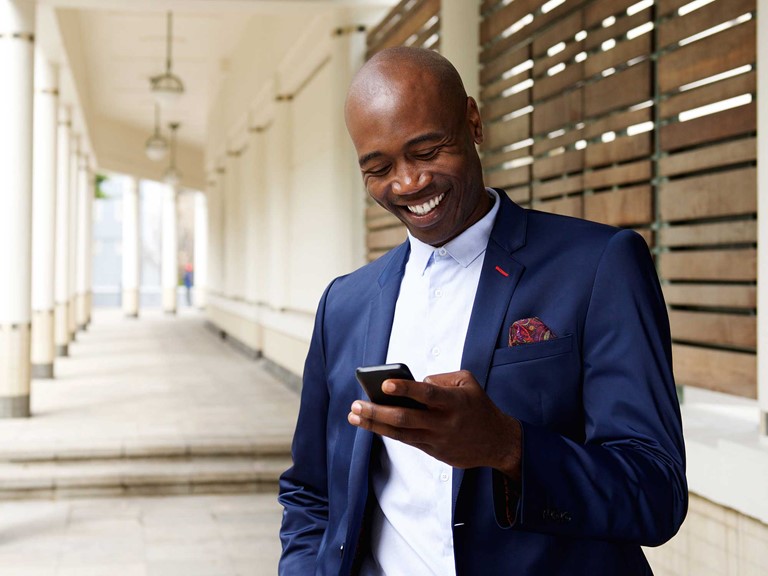 *966# EazyBanking
*966# Banking is a convenient, fast, and secure way to access your bank account and perform banking transactions via your non-smartphone without internet connectivity.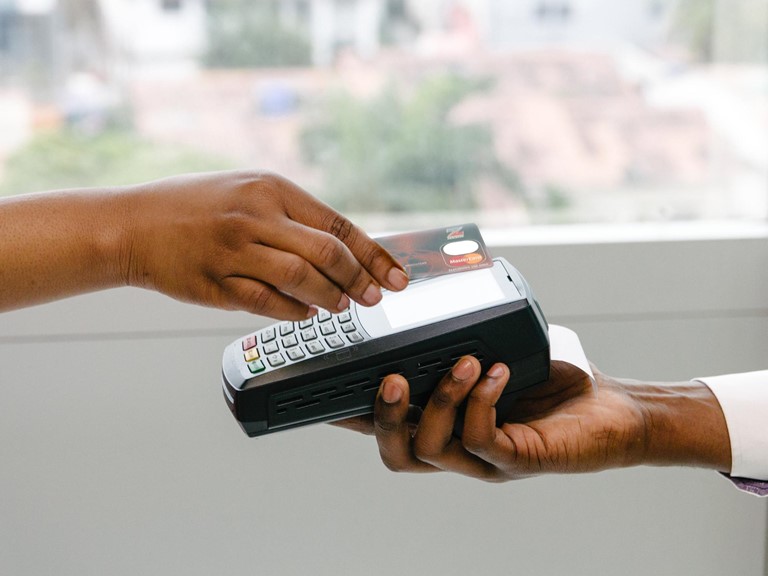 Contactless POS
Contactless terminals are regular POS terminals with additional features to process offline transactions. Transactions are completed with a simple tap of the card on the POS terminal. No pin input is required and insertion of the card. Debit cards have traditionally required a user to swipe the card through or insert the card into an electronic terminal. This allows the terminal to read the magnetic strip on the back of the card, which contains identifying information about the account. More recently, some terminals have begun to allow contactless transactions in which the card is waved over the terminal rather than swiped.
Contactless acceptance is an excellent choice for any merchant, especially in environments where speed and convenience are priorities.
The customer's card must be contactless enabled to initiate this type of payment.
The cashier enters the amount on the POS terminal at checkout.
Customer confirms the amount and holds card close to the terminal until it approves the payment with a green light or beep sound.
Press any key to print customers receipt and again to print your copy.
Transaction will be settled next day as with the regular POS transactions and a report will be provided.
Ikoyi Club
Mega Plaza – Chinese Restaurant & Supermarket
Silverbird Cinemas – Victoria Island, Ikeja, Abuja
Craft Gourmet
355 Restaurant
Double Four
Contact us today
To apply Email: zenithdirect@zenithbank.com, call 234-1-2787000, 2927000, 4647000, 0700ZENITHBANK or visit any Zenith Bank branch closest to you.