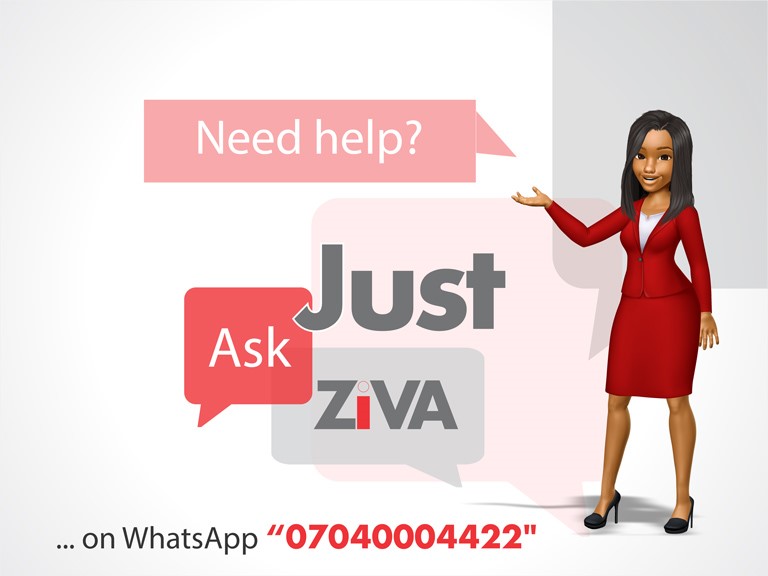 Zenith Intelligent Virtual Assistant
Hello, I'm ZiVA (Zenith Intelligent Virtual Assistant) Your personal banking assistant on WhatsApp. Just save our dedicated WhatsApp number +234-7040004422 on your line you receive alert and say "hi" to us on WhatsApp. With me you can:
Open an account.
Reactivate an account.
Restrict an account.
Check you account balance.
Transfer money. Request loan.

 

Buy airtime. Locate an ATM/Branch.
Purchase data. Locate a ZMoney agent.
Pay bills. Chat with agent.

 

Block card. Reset pin.

Restrict card. 

Update BVN. 

Check account statement.

Log complaint.