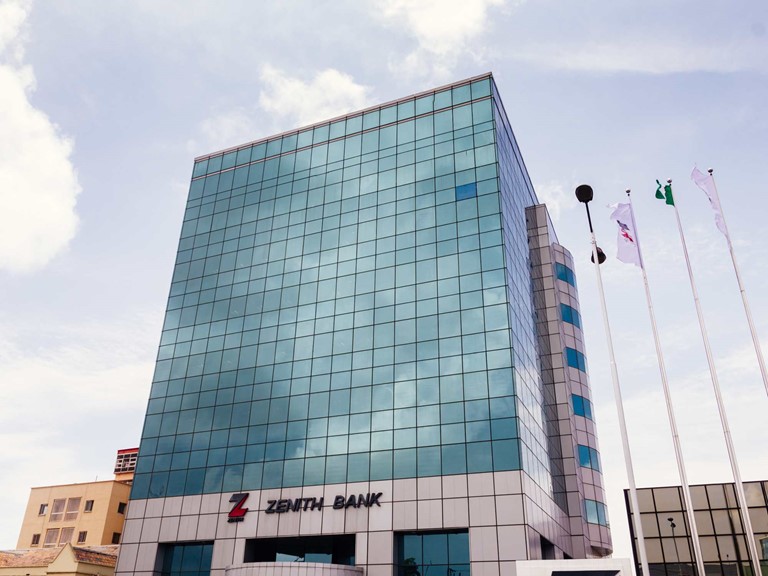 Vision
To become the leading Nigerian, technology-driven, global financial institution that provides distinctive range of financial services.
Mission
To build the zenith brand into a reputable international financial institution recognized for innovation, superior performance and creation of premium value for all stakeholders.
Core Values
Integrity, Professionalism, Corporate Governance, Loyalty and Excellent Service.
People, Technology, Service
Zenith Bank Plc was established in May 1990, and commenced operations in July of the same year as a commercial bank. The Bank became a public limited company on June 17, 2004 and was listed on the Nigerian Stock Exchange (NSE) on October 21, 2004 following a highly successful Initial Public Offering (IPO). Zenith Bank Plc currently has a shareholder base of more than half a million and is Nigeria's biggest bank by tier-1 capital. In 2013, the Bank listed $850 million worth of its shares at $6.80 each on the London Stock Exchange (LSE).
Headquartered in Lagos, Nigeria, Zenith Bank Plc has over 500 branches and business offices in prime commercial centres in all states of the federation and the Federal Capital Territory (FCT). In March 2007, Zenith Bank was licensed by the Financial Services Authority (FSA) of the United Kingdom to establish Zenith Bank (UK) Limited as the United Kingdom subsidiary of Zenith Bank Plc.

Zenith Bank also has subsidiaries in: Ghana, Zenith Bank (Ghana) Limited; Sierra Leone, Zenith Bank (Sierra Leone) Limited; Gambia, Zenith Bank (Gambia) Limited. The bank also has representative office in The People's Republic of China. The Bank plans to take the Zenith brand to other African countries as well as the European and Asian markets.

Zenith Bank Plc blazed the trail in digital banking in Nigeria; scoring several firsts in the deployment of Information and Communication Technology (ICT) infrastructure to create innovative products that meet the needs of its teeming customers.
The bank is verifiably a leader in the deployment of various channels of banking technology, and the Zenith brand has become synonymous with the deployment of state-of-the-art technologies in banking. Driven by a culture of excellence and strict adherence to global best practices, the Bank has combined vision, skillful banking expertise, and cutting-edge technology to create products and services that anticipate and meet customers' expectations; enable businesses to thrive and grow wealth for customers.

Zenith Bank Plc, founded by Jim Ovia CFR, in 1990, has since grown astronomically to become one of the leading financial institutions in Africa. Zenith Bank Plc currently ranks as the 6th biggest bank in the continent. The Bank grew its shareholder's fund of ₦20million in 1990 to ₦1.38Trillion as at year end 2022. Today, the Bank continues to thrive on the strong values, brand equity, corporate culture of professionalism and service excellence which are the foundations upon which the bank was built.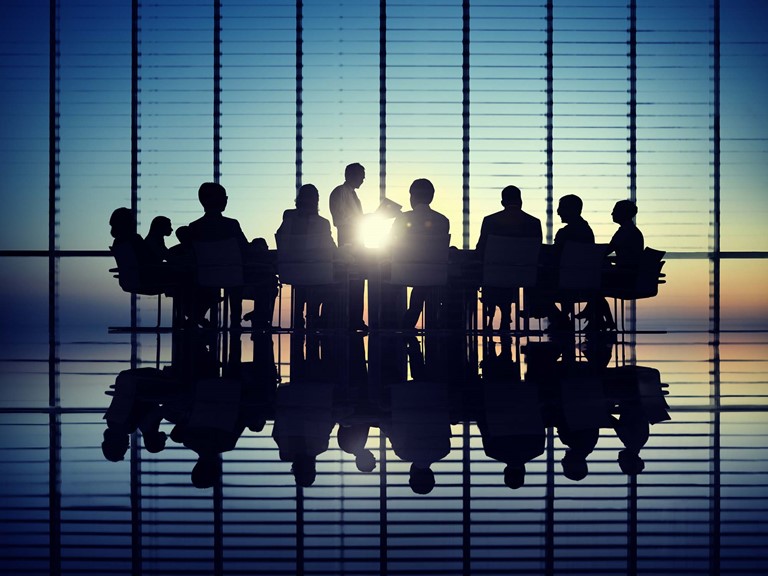 Business
Zenith Bank will continue to offer specialised financial services such as Pension Management but would discontinue services in Insurance, Capital Market dealings, Trusteeship, Registrar, Mortgage and financial advisory services in line with its decision to adopt the commercial banking license with international authorisation. Zenith Bank's core businesses include:
Corporate, Investment and Retail Banking
Commercial and Consumer Banking
Personal and Private Banking
Trade Services and Foreign Exchange
Treasury and Cash Management Services
Other Non-Bank Financial Services mainly through subsidiaries
Superior Service Quality
Zenith Bank has clearly distinguished itself in the banking industry through superior service quality, unique customer experience, and sound financial indices. These have become part of our corporate culture to the extent the bank is easily associated with the following attributes; Best-in-class customer experience, creativity, excellent financial performance, good asset quality, stable management, dedicated and highly skilled work-force, cutting-edge Information and Communication Technology, efficient and effective distribution channels. The bank's strategy of assessing and managing its impact on the industry forms an integral part of our strategic objective. Specifically, the bank considers how the present and future capital requirements will be met and managed in view of projected capital requirements based on its assessment and against the regulatory capital requirement.
Our Strategic Objective
The strategic objective of Zenith Bank also includes a continuous improvement of our capacity to meet the customers' increasing and dynamic financial needs as well as sustain high quality growth through investments that impact the quality of service to our existing and potential customers, constant upgrade of our ICT infrastructure, unwavering investment in training and re-training of our people and regular reinforcing of our Customer Services delivery charter with regards to continually changing customer needs. Zenith Bank places high premium on the pivotal role of Exceptional Service Delivery in our drive to consistently exceed expectations. The bank has in place a well-articulated strategy to not only meet and surpass customer expectation but also ensure that plans are fine-tuned to address the changing taste and sophistication of the customer. The underlying philosophy is for the bank to remain at all times, a Customer-centric institution with a clear understanding of its market and environment.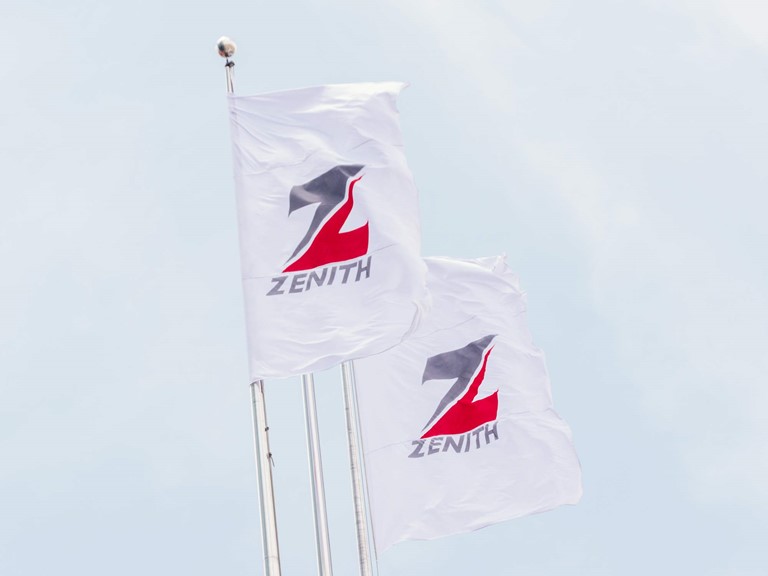 Corporate Governance
The Bank remains committed to promoting good corporate governance and best practices in the conduct of its business. This is because we believe that good Corporate Governance engender public trust and ultimately ensures that the company meets the expectation of all stakeholders.
Endorsements & Recognitions
Zenith Bank's impressive growth pattern and performance over the years have earned it excellent ratings, recognitions and endorsement from local and international agencies and institutions. In recognition of its track record of excellent performance, Zenith Bank was voted as Best Commercial Bank in Nigeria in the World Finance Banking Awards 2021, Best Bank in Nigeria in the Global Finance World's Best Banks Awards 2020 and 2021, Bank of the Year (Nigeria) in The Banker's Bank of the Year Awards 2020, and Best in Corporate Governance 'Financial Services' Africa 2020 and 2021 by the Ethical Boardroom. Also, the bank emerged as the Most Valuable Banking Brand in Nigeria in the Banker Magazine Top 500 Banking Brands 2020 and 2021, Number One Bank in Nigeria by Tier-1 Capital in the "2021 Top 1000 World Banks" Ranking by The Banker Magazine and the Retail Bank of the year at the BusinessDay Banks and Other Financial Institutions (BOFI) Awards 2020 and 2021.
Corporate Performance
Within thirty-two years, Zenith bank has demonstrated rare resilience and has witnessed exponential growth in virtually all areas. Today, Zenith is undoubtedly one of Nigeria's strongest financial services institutions and one of the country's largest banks by market capitalization, shareholders fund and profitability. The bank's growth momentum has increased over time and impacted positively on its standing as a market leader. In essence, Zenith Bank continues to make remarkable success on the sustainability agenda which is at the heart of its strategic and business models. As a result, Zenith bank is better positioned to continue on its growth trajectory and our desire to be a vital part of people's lives and businesses. Excellent service delivery and development of superior asset quality, strong capital base, professionalism and corporate governance have provided the grounds for consistent high returns to stakeholders. The bank maintains sound risk management and corporate governance culture in line with global best practices. The bank's liquidity profile remains very strong and our risk management practices give assurance that the profile will be sustained on the short-run and improved upon over time.
ISO Standard Policy Statements
BCMS Policy Statement (ISO 22301:2019)
Zenith Bank's Business Continuity Policy is to maintain the continuity of its activities, facilities, systems and processes and where these are disrupted by any event, to enable it to return to 'normal' operations as soon as possible. Any external party dealing with Zenith Bank no matter their status (eg; employee, contractor, or consultant), must comply with the Business Continuity Policy of the bank. Zenith Bank is committed to implementing Business Continuity Management ("BCM") based on International best practices and international standard ISO22301:2019.
 
ISMS Policy Statement (ISO 27001:2013)
Zenith Bank's Information Security Policy is to provide a security framework that will ensure the protection of Information from unauthorized access, loss or damage while supporting the open, information-sharing needs of the bank. Any external party dealing with Zenith Bank no matter their status (e.g.; employee, contractor, or consultant), must comply with the Information Security Policy of the bank. Zenith Bank is committed to implementing Information Security Management ("ISMS") based on International best practices and international standard ISO 27001:2013.


SMS Policy Statement (ISO 20000:2018)
Zenith Bank is committed to surpassing service requirements and expectations of our customers by consistent delivery of all Information Technology services and solutions in accordance with contractual agreement, best practices and applicable legal requirements. The service management system and its components are continually enhanced for effectiveness in line with global technological advancements and based on the International Standard 20000:2018.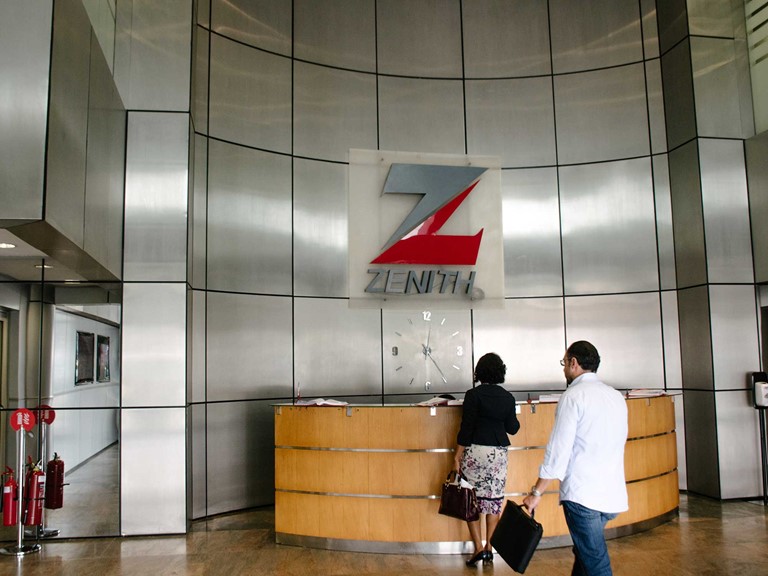 Customer Base
The Bank's customer base comprises mainly corporate entities many of which are subsidiaries of multinational corporations and large indigenous companies. Our lending strategy stresses rational procedures and transparency. As a result of this approach, the Bank's credit portfolio has about the best asset quality in the Nigerian banking industry. The Bank's non-performing loans to total loans ratio has always been less than industry average since inception and through the thick of the global financial crises in 2008/2009.
The Bank's customer base, which is well in excess of 1.6 million accounts, cuts across the following sectors:
Oil and Gas
Power and Infrastructure
ICT and Telecommunications
Real Estate, Building and Construction
Transport, Shipping and Aviation
Commodities and General Commerce
Entertainment
Contact us today
Email: zenithdirect@zenithbank.com, call 234-1-2787000, 0700ZENITHBANK or visit the Zenith Bank branch closest to you.