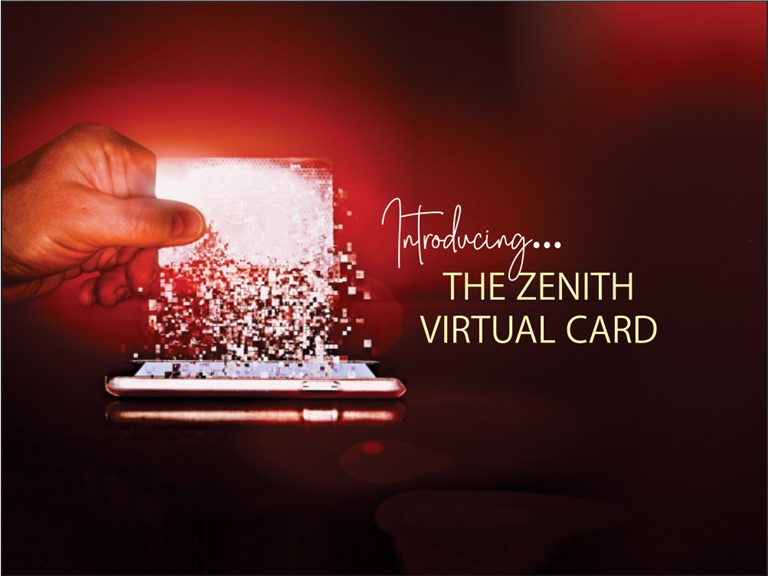 The Zenith Bank Virtual Card
The Zenith Bank Virtual Card is specifically designed for web transactions and can be used for online shopping, bills payment, purchase of subscriptions etc. No need to visit the branch, you can obtain a virtual card through the Zenith Internet Banking, USSD Code (*966*2273#) or by clicking the button below.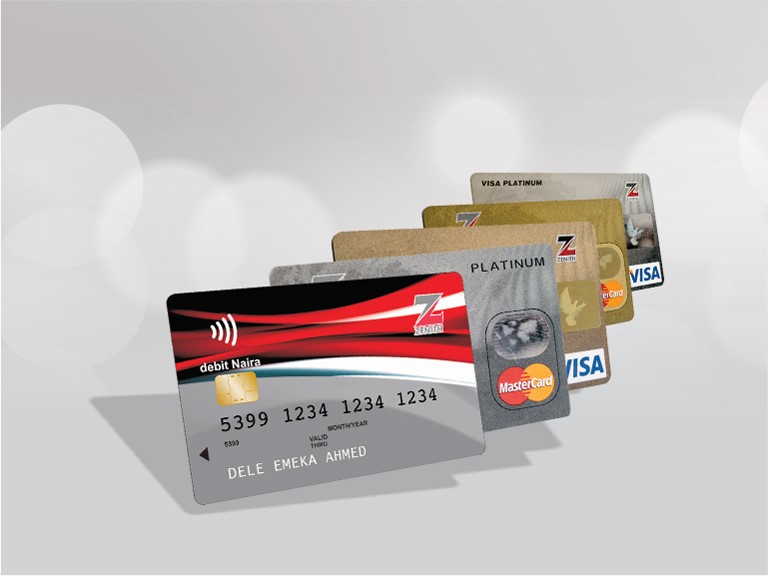 Debit Cards
Our MasterCard and Visa debit cards provide you 24-hour access to your current and savings account. The debit card is not just an ATM Card, it also enables you to make cashless purchases through POS, WEB, and ATM anywhere in the world. We offer a range of Classic, Gold and Platinum debit cards designed to suit every lifestyle.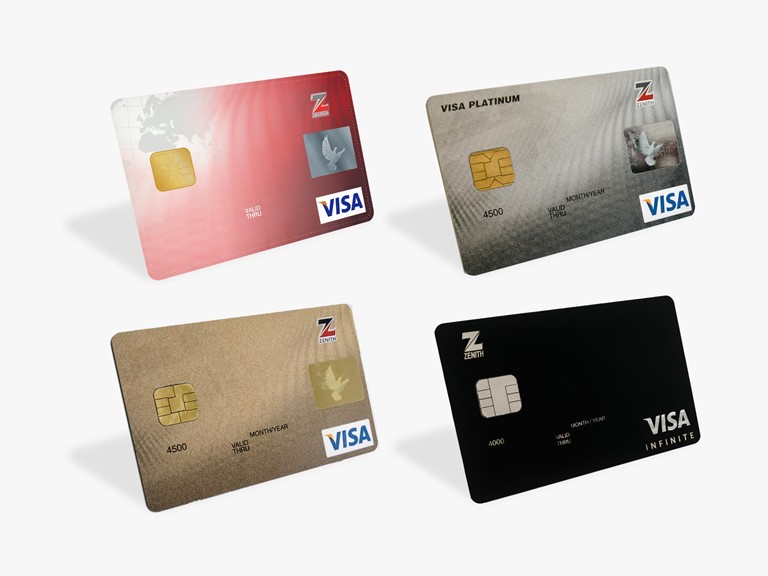 Credit Cards
From regular purchase on POS, WEB and ATM to a world of prestige, recognition and comprehensive package of benefits and services, Zenith bank offers a range of Classic, Gold, and Platinum Credit Cards that meets your life style needs and helps you manage your payments at your convenience.
Prepaid Cards
The Zenith Prepaid Card puts you in total control of your everyday spending. All payments are limited to the funds available in the prepaid card. Simply load the Prepaid card account with the funds you will need when you shop or travel and use the Card for all your payment needs. It is safer and convenient.
Available in Naira, Dollar, Euro and Pound denominations
Convenient and easy to use
Acceptable Nationwide where MasterCard or VISA card logo is displayed.
3D online security for card transactions
Cards can be used on POS, ATM, & Online (web)
Available to Account holders and non-Account holders of the bank
24-hour Customer Service Centre/Call Centre
SMS/ Email alerts
Online access to transaction history through Internet Banking
Can be Personalized (Cardholder's name printed on the card) or Non-Personalized
Zenith Prepaid Cards are reloadable
Zenith Gift Cards are non-reloadable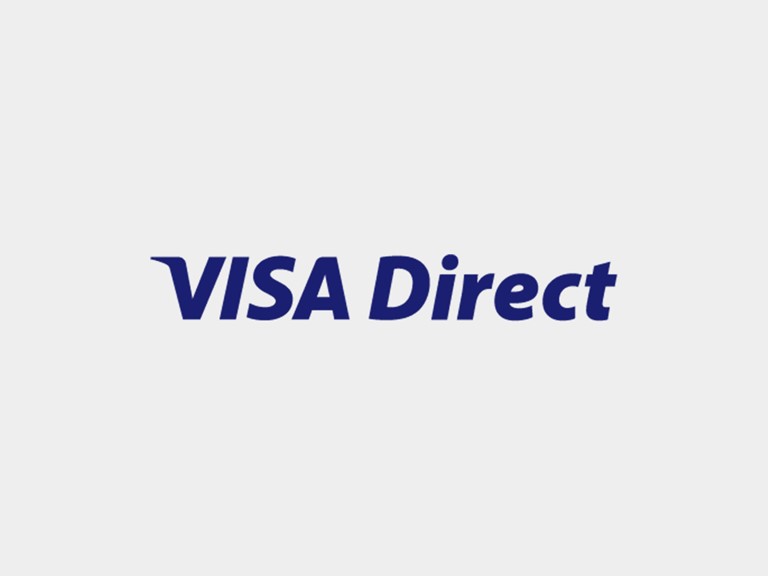 Visa Direct
If you need to receive money from abroad*, there is no faster, safer or simpler way to do it than via Visa Direct. All you need to do is to provide your name and your 16 digit Visa Card number to the sender and you are set to receive funds in the currency of your card.
Once the transaction has been completed by the sender, the funds are made available in your card account almost immediately and you can withdraw from an ATM or spend electronically via POS or web at participating merchants.
This service works with all Zenith Bank Visa cards (Credit, Debit and Prepaid).
Receive money in near real-time directly on your Visa Card.
Instant access to available funds.
Fast, convenient & reliable.
Secure form of funds transfer.
Direct Visa credit card settlement from your bank account.
Can be used for purchases & bill payments via POS & Web.
Only available to Visa cardholders.
Beneficiary's Name and Visa Card number required for funds transfer.
Contact us today
Email: zenithdirect@zenithbank.com, call 234-1-2787000, 0700ZENITHBANK or visit the Zenith Bank branch closest to you to pick one up today.