SPECIAL OLYMPICS: THE CIVIC TOWERS, CIVIC CENTRE AND OTHER INTERNATIONAL LANDMARKS PARTICIPATE IN THE LIGHT UP FOR INCLUSION 
The Civic Towers and Civic Centre buildings were lit up in red on Friday, 20 July 2018 to mark the 50th anniversary of Special Olympics. Alongside 225 iconic landmarks across the world, these buildings glowed red to raise awareness for the need for inclusion of people with Intellectual Disabilities to participate in sports and to honour special Olympians across the globe.
Other structures illumined on Friday were the Empire State Building (New York), African Renaissance Monument (Dakar), Yas Hotel (Abu Dhabi), Prudential Building (Chicago), Sydney Opera House (Sydney), Citadel (Amman), Angel of Independence (New Mexico), Lotte World Tower (Seoul), Nelson Mandela Square (Johannesburg), The London Eye (London), Niagara Falls amongst others.
Founded in 1968, the Special Olympics is a global movement of people/community where every single person is accepted and welcomed regardless of ability or disability. Its 50th anniversary was marked this July in Chicago, USA and several events were lined up for the weeklong festivity. One of these was the first-ever Special Olympics Unified Cup featuring 24 teams (8 women's teams and 16 men's teams) comprising of people with and without intellectual disabilities from around the globe – hence the theme, Unified.
The event was a global demonstration of tolerance, respect and celebration of differences.
The Civic Towers is an iconic structure, a brainchild of Quantum Capital Partners whose Founder/Chairman is Mr. Jim Ovia, CFR. Popularly referred to as an "intelligent building", due to the highly sophisticated infrastructure it provides, the Civic Towers offers leading corporate organisations and blue-chip companies, a top quality business environment in the vibrant, central commercial locale of Victoria Island, Lagos State.
The Civic Centre, also owned by Mr. Ovia, is a premium event centre that offers state-of-the-art facilities and a great view of the Five Cowries Creek. It is regarded as Nigeria's masterpiece on the waterfront.
See photos below: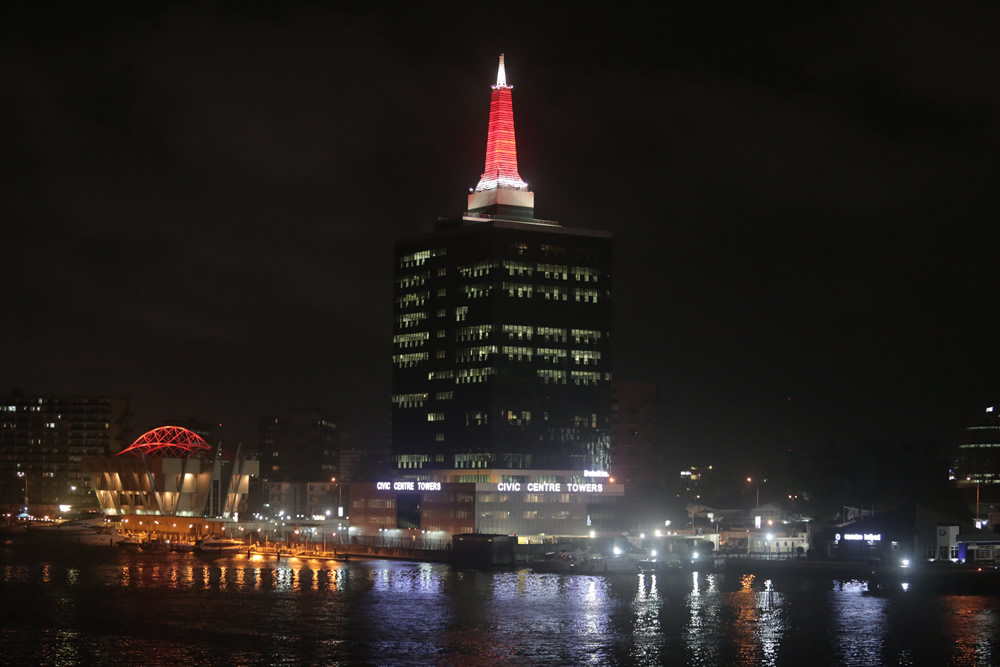 The Civic Towers and Civic Centre Lagos lit in red in celebration of the Special Olympics 50th Anniversary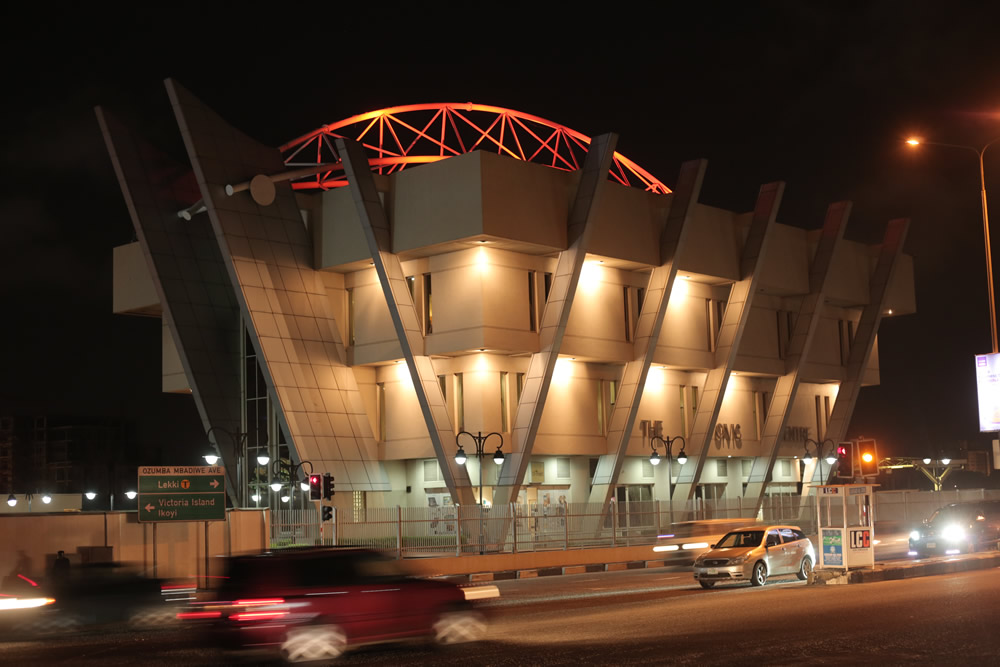 The Civic Centre cast in red in celebration of the Special Olympics 50th Anniversary